We have a wide range of new textile machines with an agency in Spain and Portugal from Grupo Lonati, Santoni, Conti Complett, Cetme, Irmac, Dinema, Tek-Ind, Mageba, Tecnopea, Quanzhou Jingmei and Aura.
Our highly qualified technical team allows us to offer all the necessary assistance in new textile machines, installation, training and assistance.
We offer the possibility of delivering tested machines with your item so that it can be started at your factory as soon as possible.
We also help our clients in the development of new items.
LONATI
MACHINES FOR THE MANUFACTURE OF ALL KINDS OF SOCKS AND STOCKINGS, LEGGINGS, SPORT PANTHS, SHOES, MEDICAL GARMENTS.
LONATI stands out in world markets with an annual production of more than 8,000 machines, with peaks, in very positive years, of 13,000 machines per year.
The entire range is constantly undergoing a renovation that takes the form of new solutions created by the research and development department, with the aim of meeting the demands imposed by fashion and market flexibility that continually offers challenges that are not always easy. to exceed, but which stimulate Lonati's capacity for innovation.
Therefore, after the introduction of the machine with an external closed point, now widely established, to become the flagship of the Lonati product range, research continued with the possibility, for example, of being able to use machines historically suitable for produce socks for the production of a sport shoes with a "textile" print.
SANTONI
MACHINES FOR THE MANUFACTURE OF LARGE DIAMETER CIRCULARS, SEAMLESS, SANGIACOMO SOCKS, AUTOMATIC SEWING SYSTEMS, MEC-MOR AND MATEC.
SANTONI was born in 1919 as the first Italian producer of CIRCULAR MACHINES for the production of SOCKS for MEN and WOMEN, while its membership in the prestigious Lonati Group dates back to 1989.
Since then, the name of the Company has always been associated with the "SEAMLESS" PHENOMENON, being a WORLD LEADER in the production of "SEAMLESS" electronic circular machines for garments.
Today SANTONI is in a position to satisfy up to 97% of the world demand for the manufacture of SEAMLESS machines, which favor the development and diversify the knitwear sector (intimate, sports, swimwear, outdoor and sanitary clothing,etc) .
Thanks to the potential of its machinery, the company has gone from the initial development of machines for intimate garments to the more technical sportswear, to the conquest of the outdoor knitwear sector.
DINEMA
ELECTRONIC PRODUCTS, SOFTWARE AND RELATED SERVICES. (MEASURING EQUIPMENT, PRODUCTION CONTROLS, WIRE SENSORS, FEEDERS).
Dinema is an innovative company that for more than 40 years has been manufacturing cutting-edge electronic and technological products and services in numerous fields of application for the Lighting, Textile and Electronics sectors.
COMPLETT K&S
MACHINES FOR TRIMMING SOCKS AND KNITTING
Conti-Complett was founded in 1963 as a manufacturer of overlock machines for external knitwear, benefiting from the experience and support of a commercial company already present in Italy since 1884.
In 1987 Conti-Complett entered the hosiery sector manufacturing special machines of high quality and technology. The consolidated business philosophy has allowed Conti-Complett to grow steadily over the years, becoming a leading company worldwide.
The current demands of the global market, always more focused on a dynamic management of products, have contributed to the birth of COMPLETT K&S which, thanks to a team of highly specialized and highly experienced people, is in a position to satisfy customer demand by guaranteeing the quality traditional, reliability and technology that have distinguished the COMPLETT brand for years.
The experience acquired over the years and an in-depth know-how make COMPLETT K&S a dynamic company oriented towards the future and ready to face the challenges of the global global market.It offers all versions of the machine to cover all the needs of the sector
QUANZHOU JINGME
CIRCULAR MACHINES OF LARGE DIAMETER AND SIZES
Member company of the Santoni Shanghai Group.
It is dedicated to the professional design and manufacture of circular knitting machines that produces machinery of large diameter and sizes, covering all the needs of this sector with single and double face, mechanical and electronic machines.
Quality, guarantee and service are the most outstanding standards of the brand.
IRMAC
MACHINERY AND SPARE PARTS FOR THE INDUSTRY OF SOCKS, HATS AND SCARVES AND TUBULAR FABRICS OF ANY KIND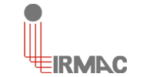 Since 1947 IRMAC TEX is specialized in the distribution of machinery and services for the hosiery industry and tubular fabrics for medical, technical and personalized purposes according to the demands.
TECNOPEA
FINISHING AND IRONING AUTOMATION FOR SOCKS, STOCKINGS AND SEAMLESS
TECNOPEA S.r.l., part of the LONATI group, thanks to constant and careful technological research, has achieved an outstanding quality level in the production of ironing machines and automatic sewing machines for socks for men, women, children and for seamless products.
AURA DIGITAL PRINTING
DIGITAL TEXTILE PRINTING
Aura is the latest trend leader in the field of digital textile printing technology.
It has launched cutting-edge products designed to deliver higher results at lower costs, thus providing higher levels of optimization.
The company has successfully established a stellar leadership role in its product category and aims to back it up with highly skilled and trained technicians to provide high-quality after-sales service and parts and improve customer satisfaction.
MANDARIN Knitting Technology
Manufacturer of rectilinear machines
Mandarin Knitting Technology is a leader in flat knitting machine technology.
Thanks to constant engineering research, MandarinkT offers state-of-the-art machinery that stands out for its reliability and technological value, responding to the most current needs of the sector: digitization, connectivity, sustainability.
CETME® "was born" and has evolved together with the hosiery sector since the 70s.
Its presence has accompanied, therefore, the development of this sector since its inception, ensuring that the "CETME® measurement system" has been consolidated and standardized from the beginning, becoming over time the STANDARD REFERENCE worldwide for manufacturers. hosiery and, more recently, also for distributors.
CETME is synonymous with "consult measures and sizes" for women's stockings (in nylon, lycra, stretch, filanca, etc…), men's/children's socks and thighs (in cotton, wool, fantasy,…), seamless garments, underwear (panties and bras), lace trim, jeans (with elastam) and elastic tubular garments in general.